WARNING:

 High demand currently! 
Last 

5 units

 available.
EASILY AND SAFELY TRANSFER YOUR LOVED ONE FROM ONE PLACE TO ANOTHER WITHIN THE HOUSE

Each year, millions of older people—those 65 and older—fall. In fact, more than one out of four older people falls each year, but less than half tell their doctor. Falling once doubles your chances of falling again.
Our Stand Assist was specifically designed to secure patients during transfers from a seated position to a standing position, enabling quicker, easier, and safer patient lifting and transfer for both the patient and the caregiver.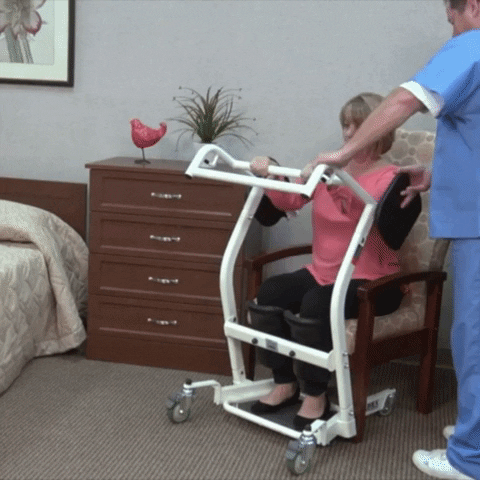 "It has saved countless backs as we transfer my mother from the bed, wheelchair, or regular chair. Even makes taking her to the toilet a breeze!" - Kate F.
COMFORTABLE PADDING 
The UncleCart® Stand Assist provides maximum comfort during transfers thanks to the padding in the seat, shins, and knees provides users with added comfort during use.
FITS THROUGH STANDARD DOOR FRAMES
Our Stand Assist was designed to fit through standard door frames and move across carpet and hard floors with total ease.
STURDY, WELL BUILT AND EASY TO ASSEMBLE
The UncleCart® Stand Assist is built with high-quality materials in order to provide a long-term solution to our customers. It also comes with an instructions manual, making the assembling process a breeze.
Dimensions:
Width: 25"
Height: 42.5"
Weight: 61 lbs
Max. Load: 400 lbs
Fits people between 5'1" and 6'6"